Become a Comal Master Gardener
Help CMG improve gardening skills throughout the community
>2022 class starts Wed, January 12, 12:30--5pm and continues every Wed thru May 4
>Topics include soils, fertilizers, vegetables, plant propagation, landscape design, ornamentals, native plants, and much, much more
>Top-notch instructors including Texas A&M professors, AgriLife Extension Agents, and CMG Specialists

Apply Now!  More information and application available HERE
Bulletin Board
The

July

CMG General Meeting

will be held at the Mammen Family Public Library in Bulverde at 5 pm on July 26. 

Charlie Agar will speak on bees and beekeeping basics. 

The public is invited.  
Mark your calendars! The annual

CMG Fundraiser Auction and Raffle

is scheduled for Thursday, October 14, 2021, from 5:30 pm to 9:30 pm at The Grande, Milltown Historic District in New Braunfels.  More info to follow.
New Feature:

Focus on a Native
We're happy to announce we're adding a new feature to our website--Focus on a Native by CMG Betty J.  
Each month Betty will discuss a different native plant and provide information on its characteristics and attributes.  Be sure and check them out HERE . 
This month features the Erect Dayflower.
Tips from the Garden
"Weather means more when you have a garden. There's nothing like listening to a shower and thinking how it is soaking in around your green beans."   ~Marcelene Cox~
In July, when those showers don't come, it's up to us gardeners to intervene with plant saving measures, primarily deep watering and at least a 3" of mulch for insulation and weed control.  Lawns and trees will also benefit from deep watering, as will the shade plants like coleus and caladiums.
Links to More Good Stuff
Nature Photographer's Gallery: Check out the gorgeous nature photographs taken by Comal County residents.  Submit your own!  Gallery and submission guidelines HERE.

Be a Better Veggie Gardener: The master gardeners who work the AgriLife Vegetable Garden tell you what they're doing each month and why HERE.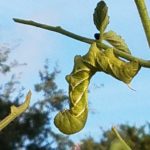 The Bad Gardener: Follow CMG Ron S as he describes his latest gardening (mis)adventures HERE.
2020 School Gardens Supported
2021 Donated Produce (lbs)